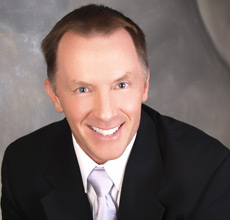 Mr. Armel has nearly thirty years of experience in the golf industry and has proudly worked for some of its most influential owners, operators and most respected companies. His reputation of being a leader amongst his professional peers is one that he prides himself in but it is his ability to successfully transform and reposition struggling golf clubs into a position of strength that is his greatest craft.
Mike currently owns and operates an 18-hole, Semi-Private Championship Golf Club in Boca Raton, Florida. He took ownership of the property in 2012 and within three years, has built a tremendous relationship with the lender, improved club camaraderie with members and locals alike, and has impressively and consistently increased the cash flow by more than $500,000.
Mr. Armel is also President of Armel Golf Solutions, Inc. (AGS) which he created in 2010 after his four years as part owner and operator of North Shore Golf Club in Orlando, Florida. AGS is a company that offers a unique approach in transitioning golf course properties, whether selling (exit strategy) or buying (entrance conversion) offering a smooth and seamless transaction for all involved.
Over the last thirty years, Mike has been dedicated solely to the golf industry and has had hands-on experience in daily fee properties, semi-private clubs, resorts and private country clubs. From small scale operations to 36-hole resorts to high-end, private clubs, his signature is on golf enterprise locations from Southern Florida to Tennessee and Pennsylvania to the Mid-Atlantic Region. Mike has personally performed dozens of successful golf course transitions, completing due diligence, market analysis, creating financial projections, troubleshooting, problem-solving and standardizing employee operating procedures.
Mr. Armel's journey has been one of passion and commitment to the golf industry and, consequently, he has built lifelong relationships along the way both professionally and personally with golf vendors, professionals and other course owners and operators across the country.
Some of the clients we've worked with regarding golf facility management, acquisition, transition & due diligence include:
Prince William Golf Club –Nokesville, VA
Evergreen Country Club – Haymarket, VA
Patuxent Grees Golf Club – Laurel, MD
Malborough Golf Club – Upper Marlborough, MD
Broad Bay Country Club – Virginia Beach, VA
Countryside Golf Club – Roanoke, VA
Indigo Lakes Golf and Resort – Daytona Beach, FL
Memphis Oaks Golf Club – Memphis, TN
Kiln Creek Golf and Country Club – Newport News, VA
Tantallon Country Club – Fort Washington, MD
Lake Arbor Golf Club – Mitchellville , MD
Robin Dale Golf Club – Brandywine, MD
Edgewood in the Pines – Drums, PA
Hidden Creek Country Club – Reston VA
Fairfax National Golf Club – Fairfax, VA
Montgomery Country Club – Laytonsville, MD
Links at Challedon Golf Club – Mt. Airy, MD
Bear Creek Golf Club – Westminster, MD
Glade Valley Golf Club – Walkersville, MD
Westwinds Golf Club – Frederick, MD
Hickory Heights Golf Club – Bridgeville, PA
Greencastle Greens Golf Club –Green Castle, PA
Mountain Laurel Golf Club – White Haven, PA
Four Seasons Golf Club – Wilkes- Barre, PA
St. James Golf Club – Port St. Lucie, FL
California Golf Club – North Miami, FL
North Shore Golf Club – Orlando, FL